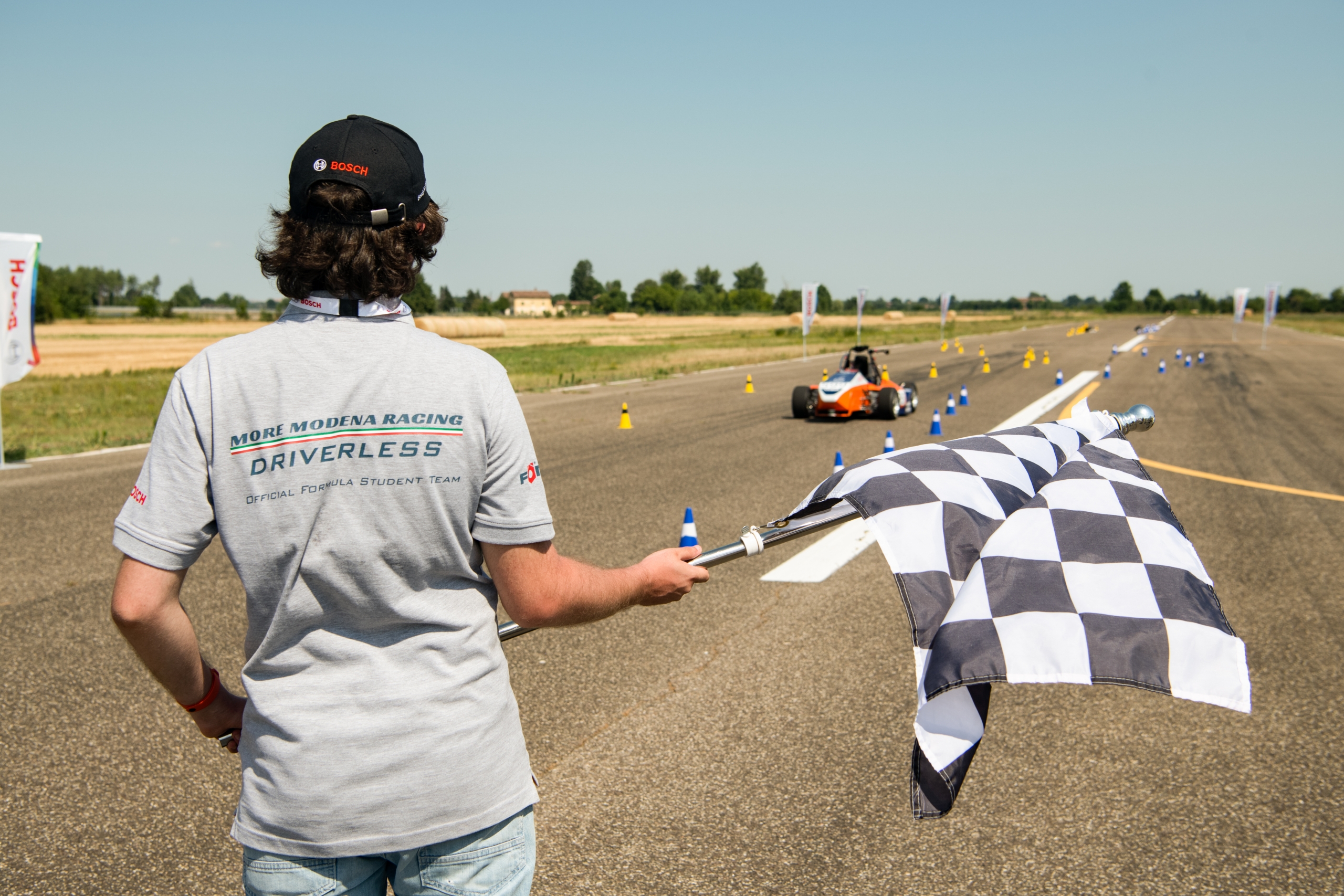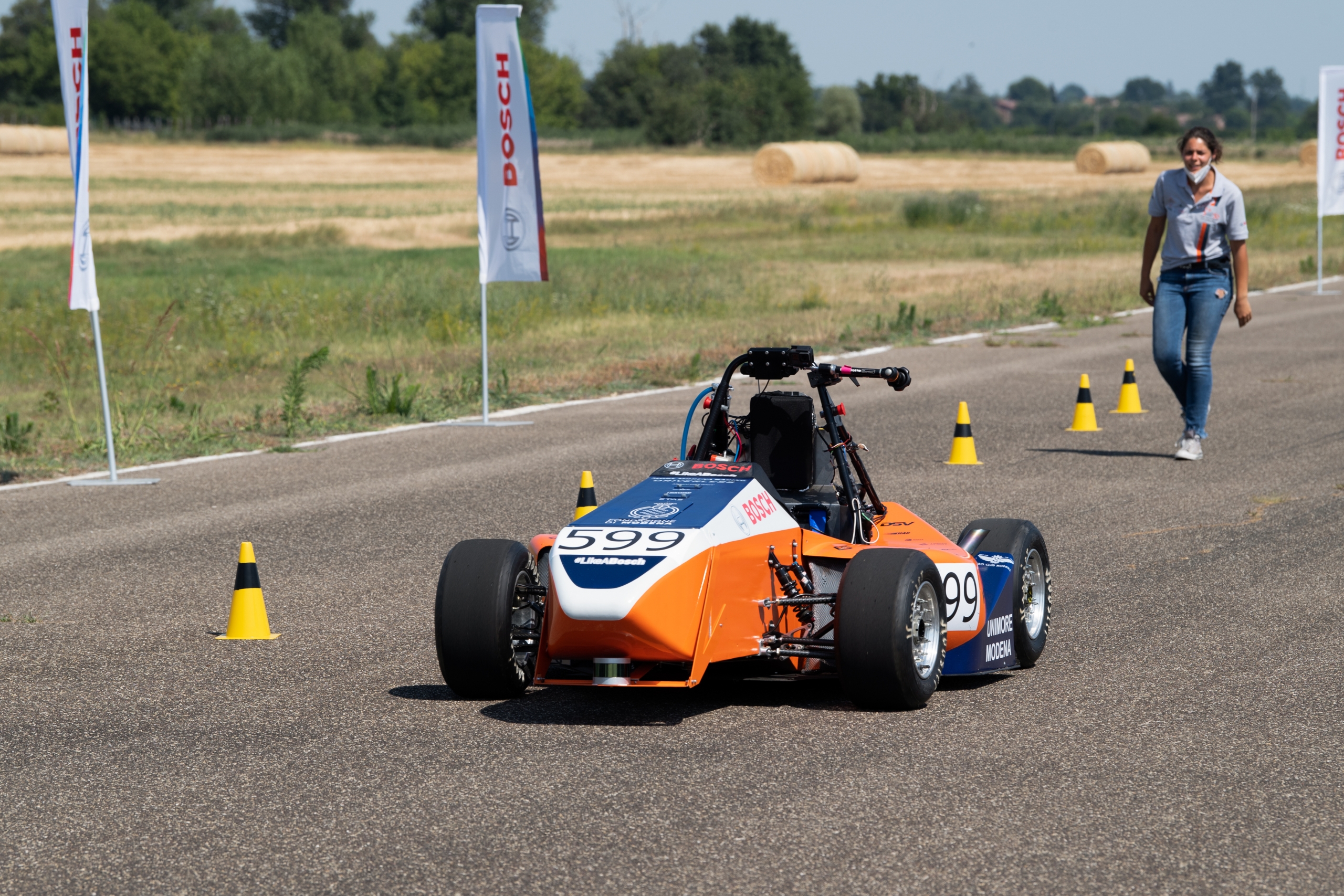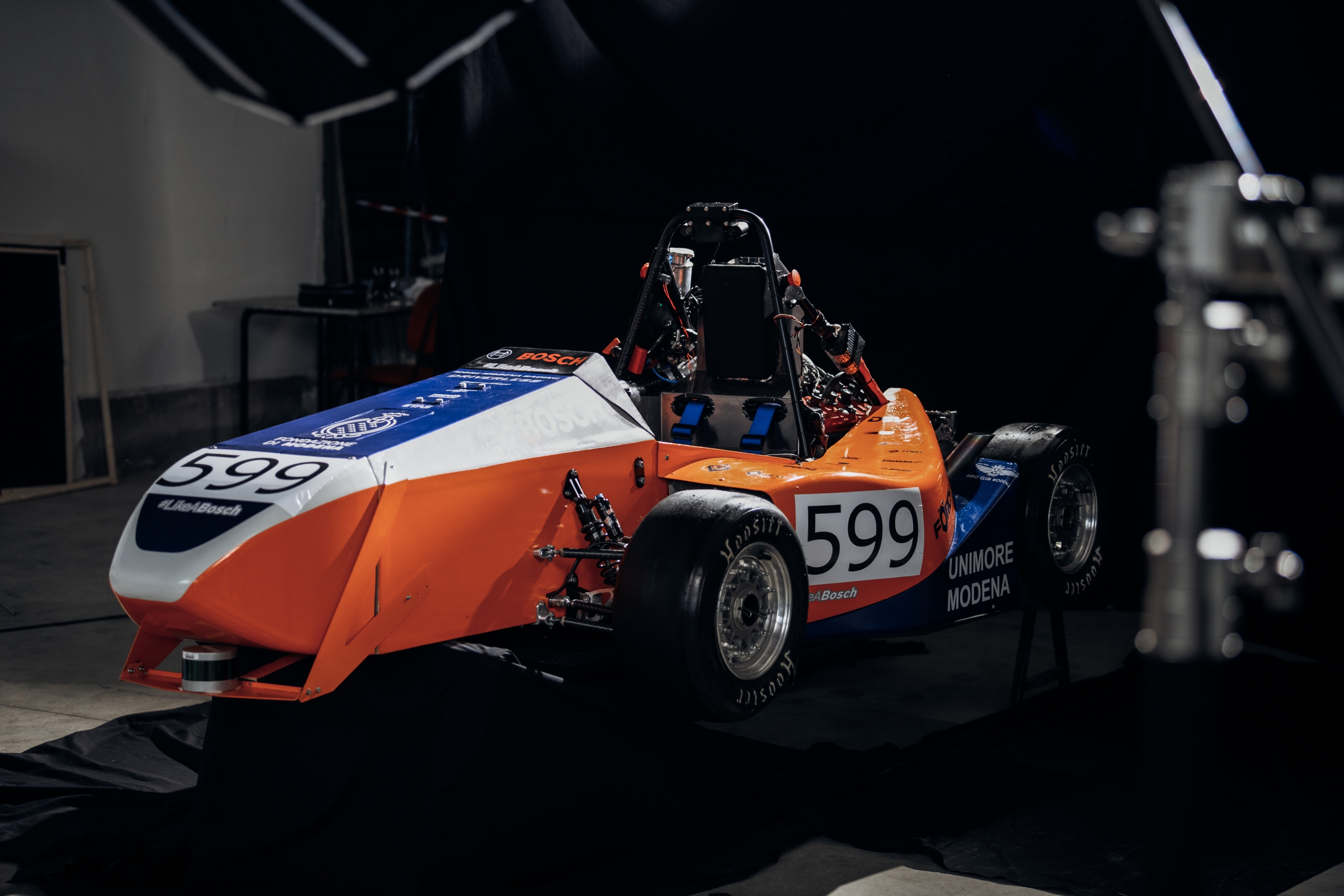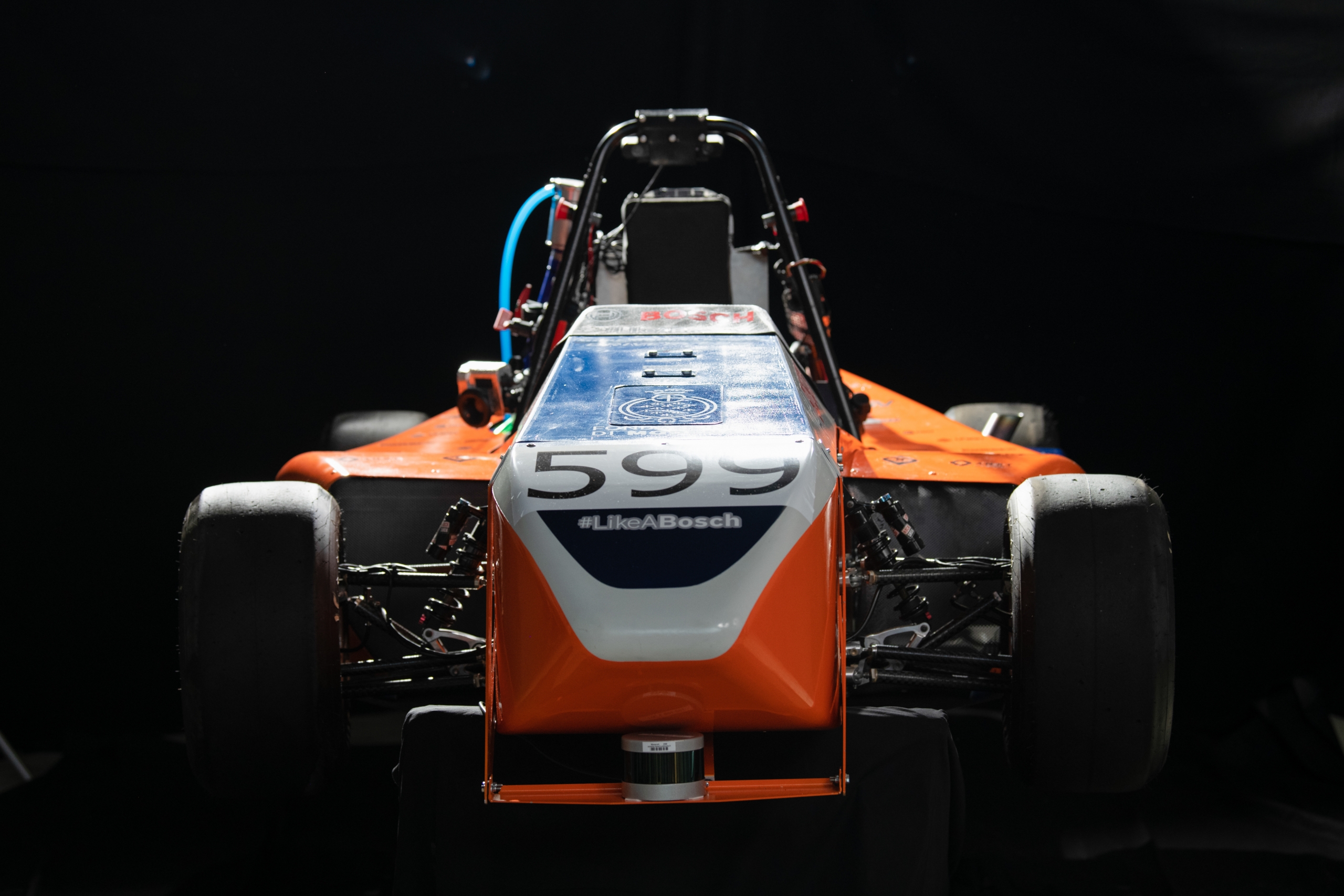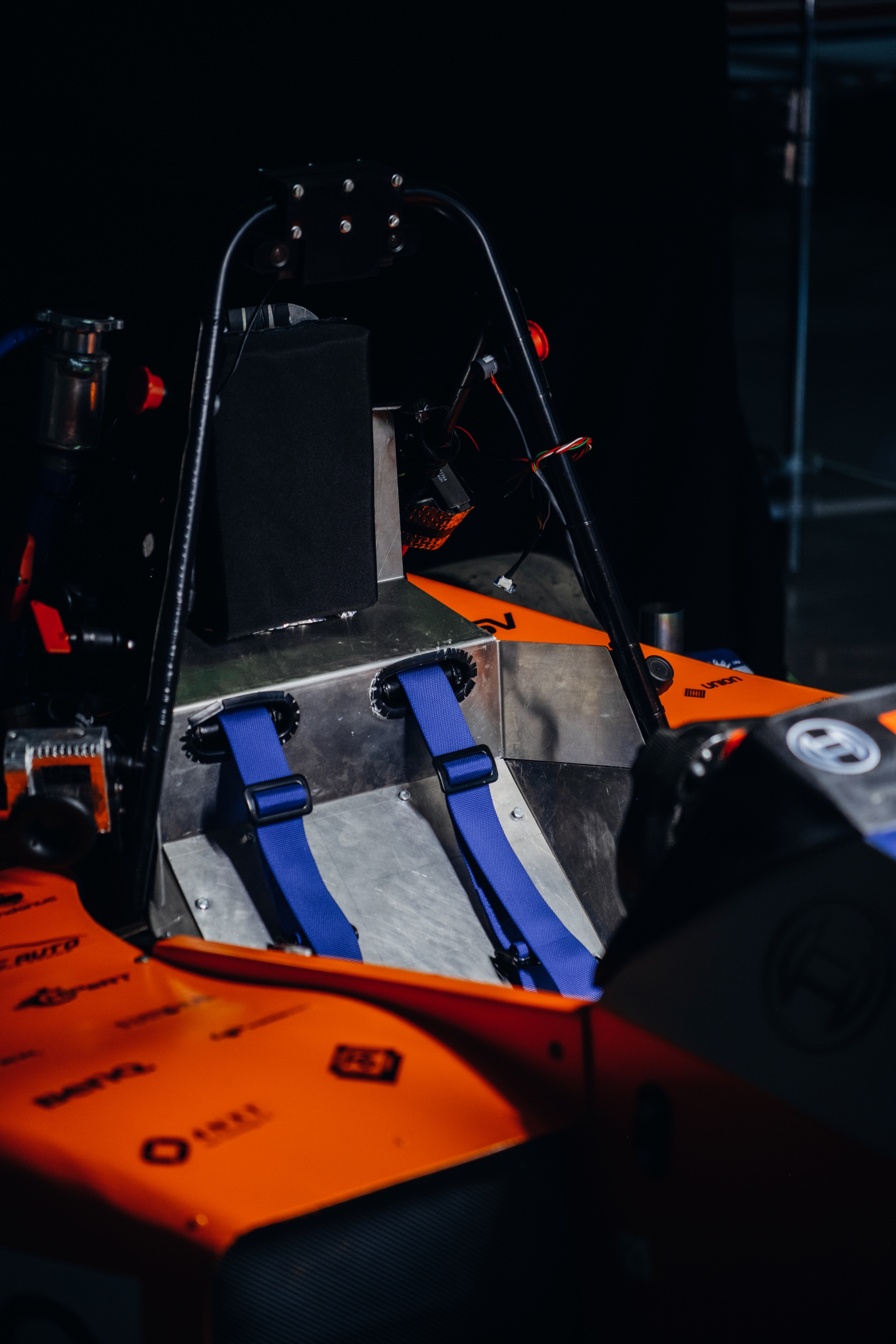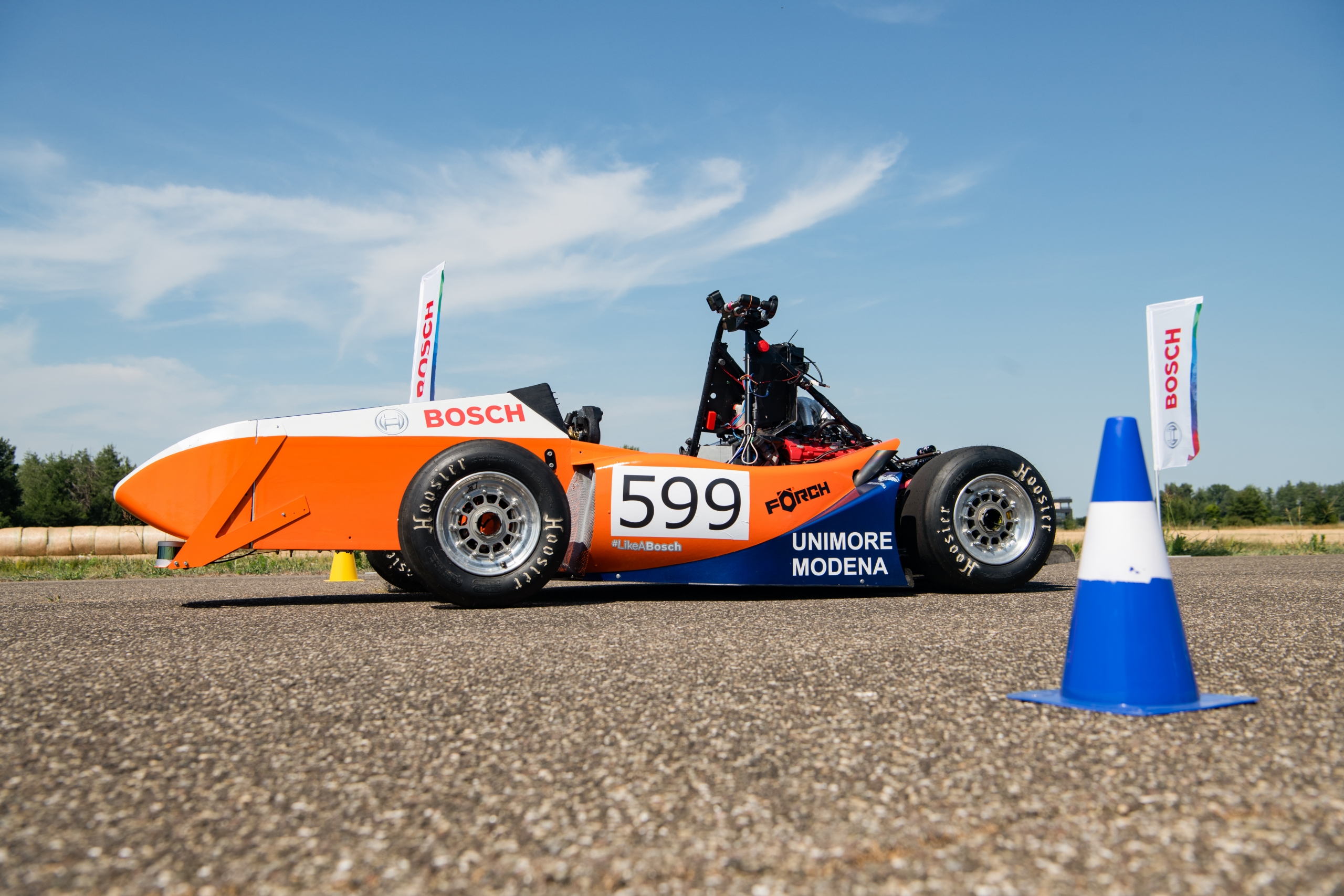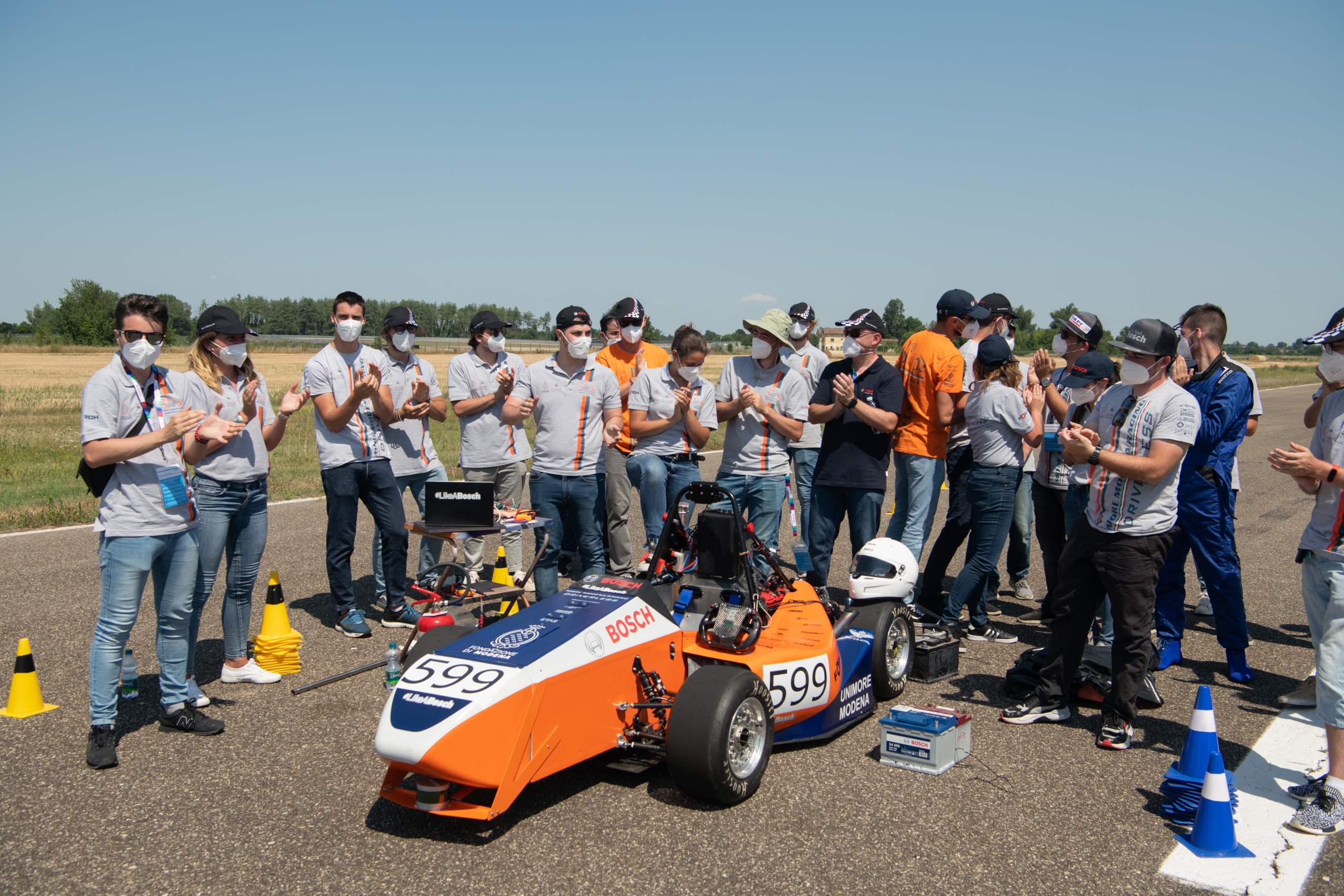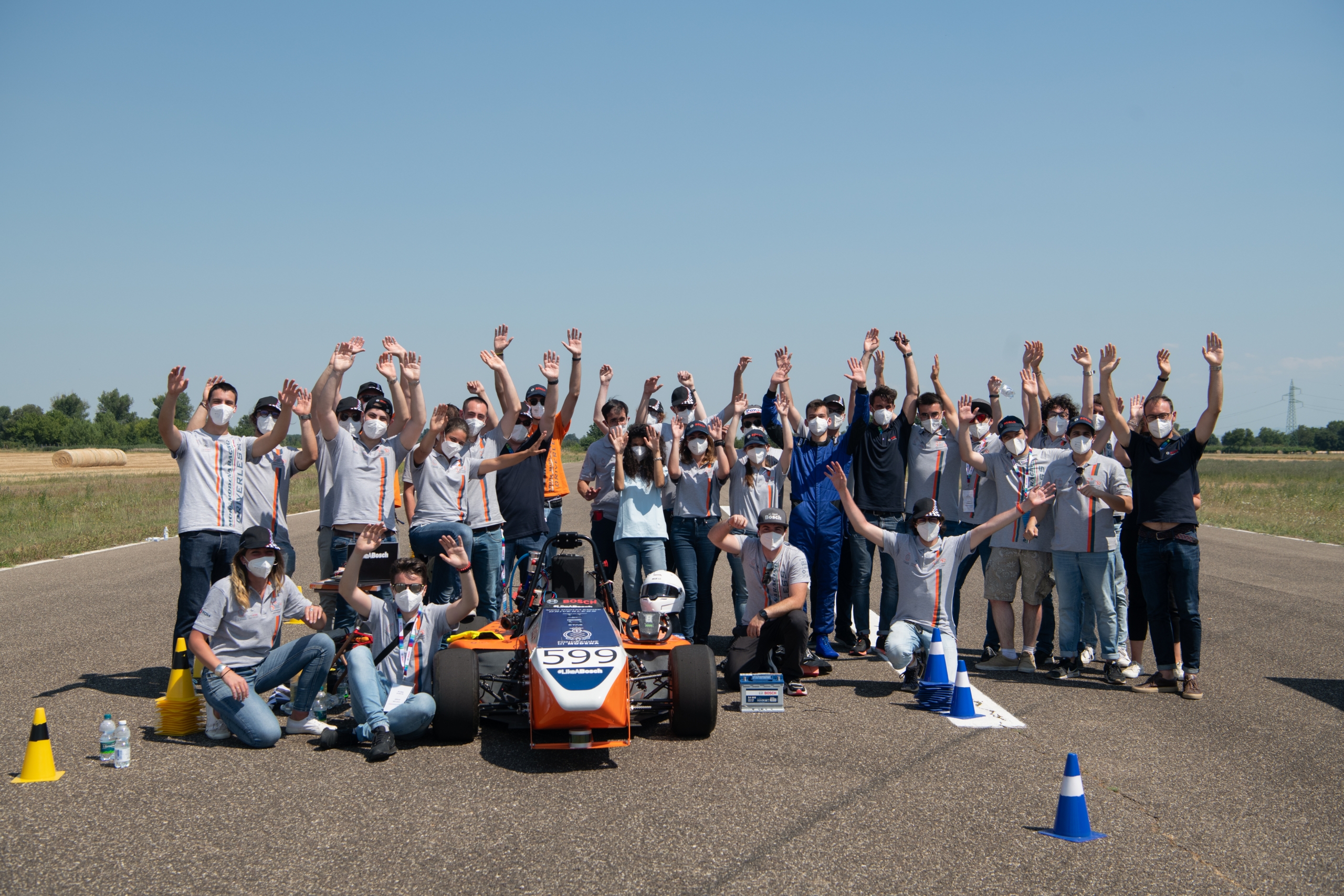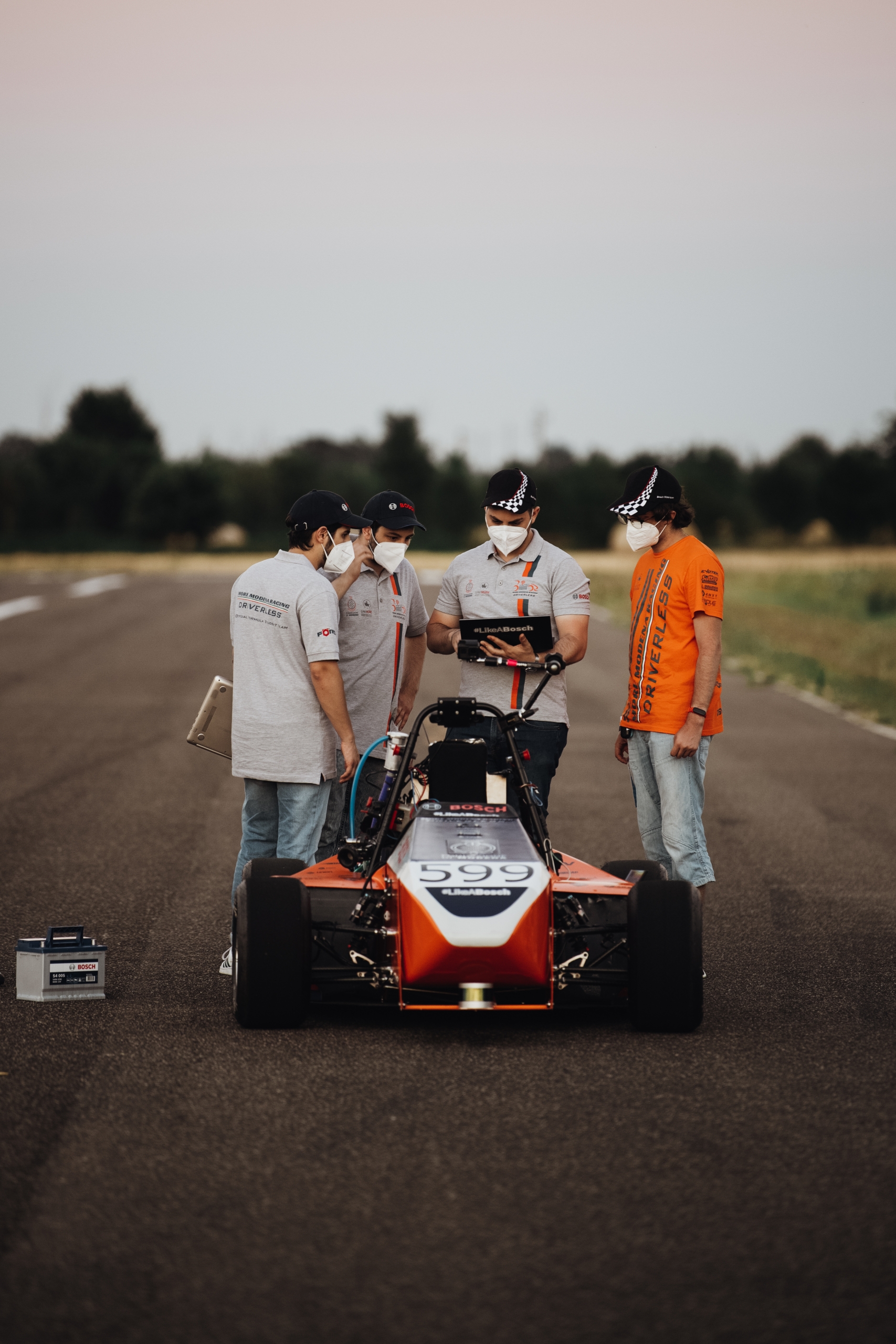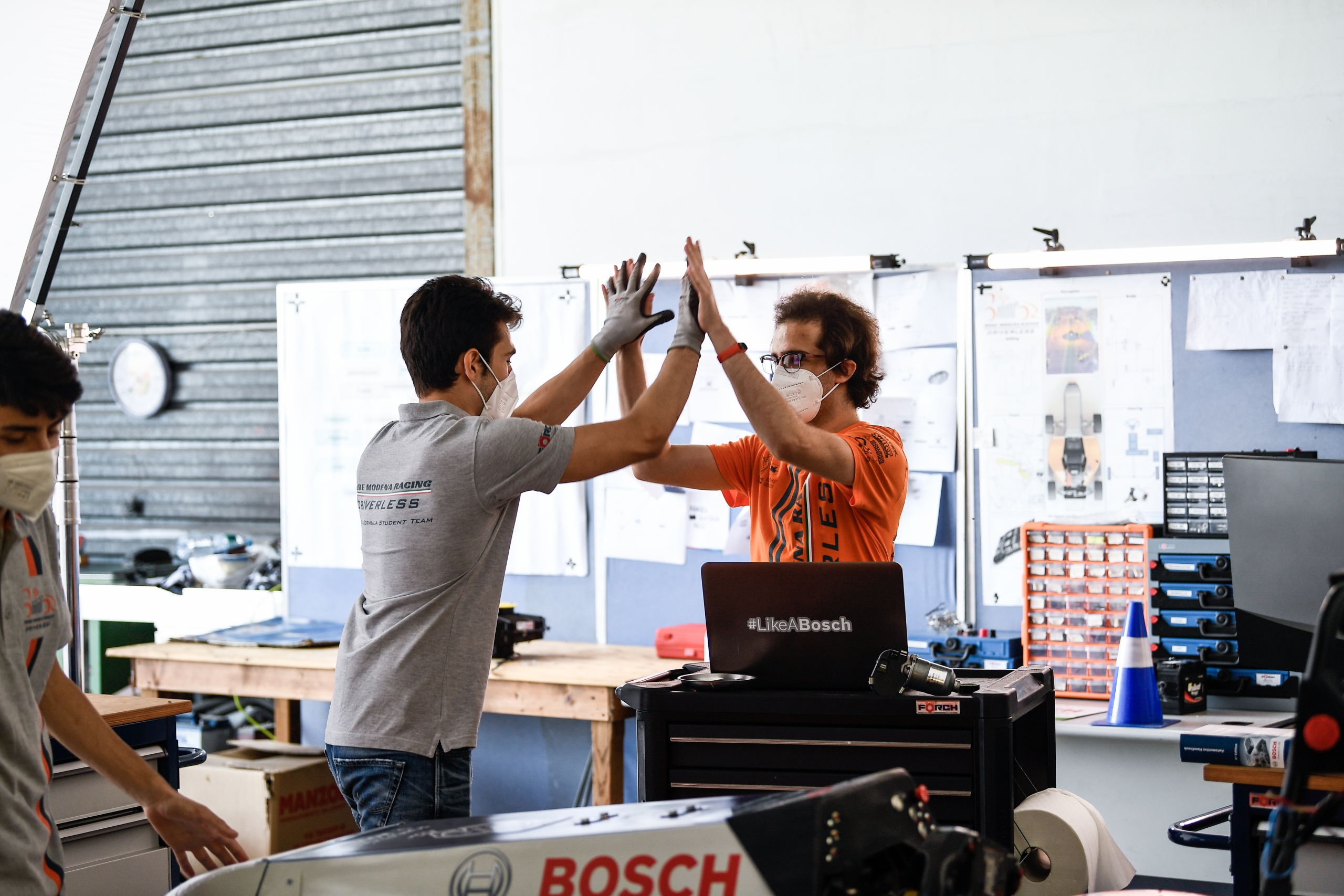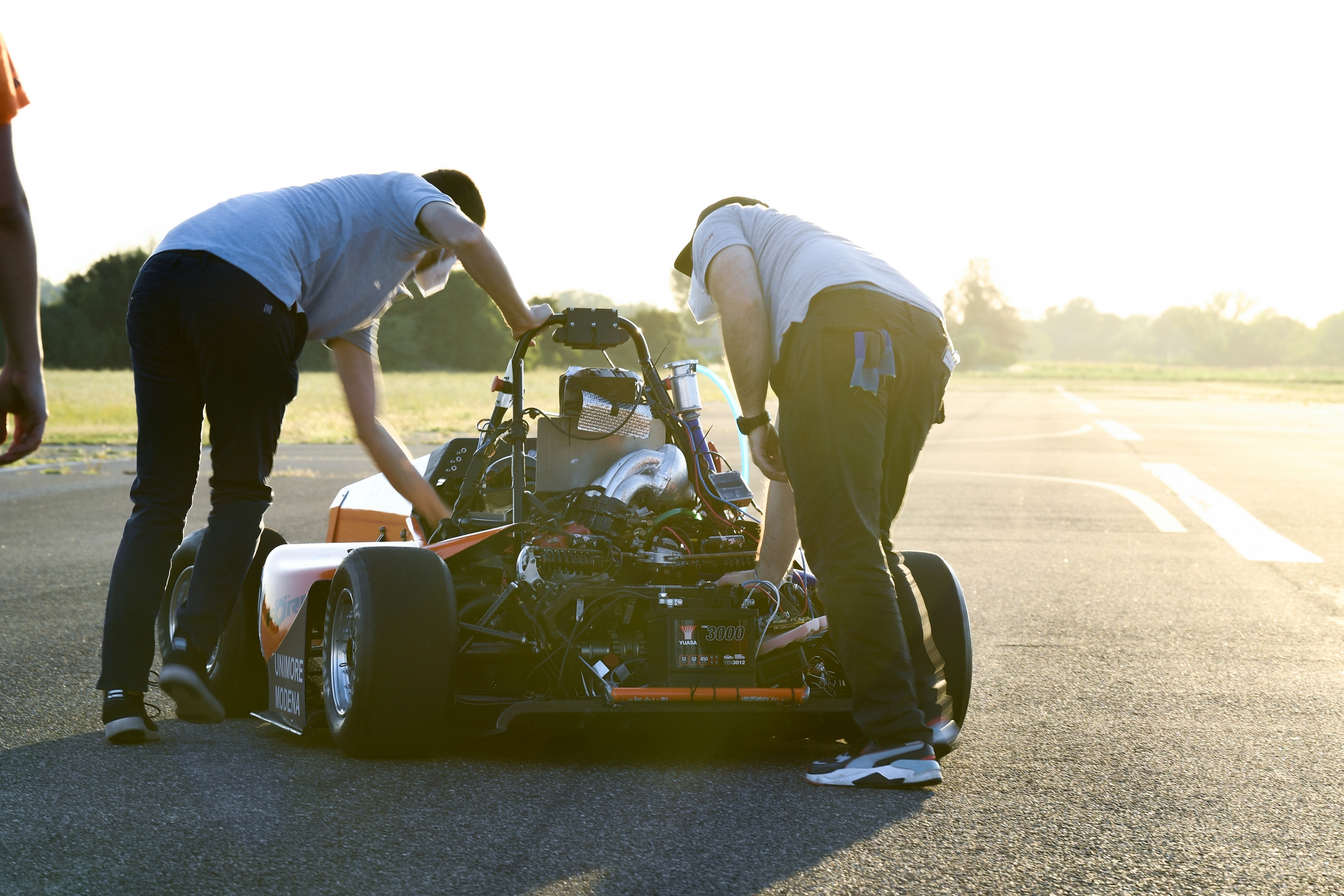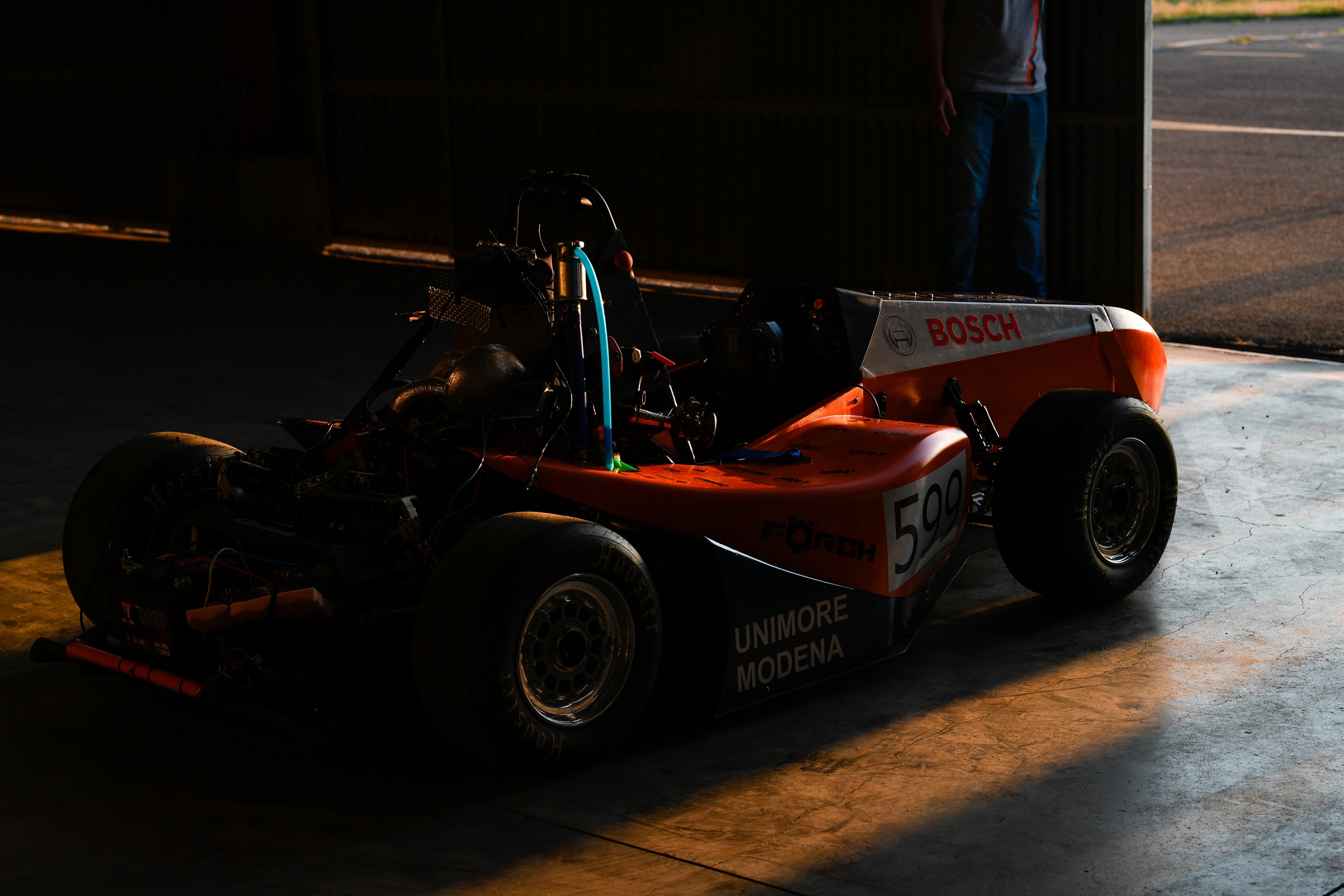 Vettura_Act_Arrivo al traguardo (3)
Vettura_Act_Arrivo al traguardo (12)
Vettura_Dettagli Unveiling (7)
Vettura_Dettagli Unveiling (8)
Vettura_Dettagli Unveiling (14)
Vettura_Vettura Senza Pilota (3)
Team_Applausi team e sponsor (7)
Team_Festeggiamenti MMR e Bosch (2)
Vettura_Vettura Senza Pilota (8)
Lavoro di Squadra_Officina_Informatici (10)
Vettura_Vettura Senza Pilota (7)
Vettura_Uscita dall'hangar (10)
The MMR Driverless team was founded in 2017 and is committed to building a autonomous driving car to challenge university teams from all over Europe in Formula SAE, an international university competition of engineering design.
Into the competition, we are part of the Driverless category, which features the autonomous driving single-seater, born in Germany in 2017 and landed in Italy only the following year.
An autonomous driving vehicle must have the same capabilities as a human driver but enhanced: what does it do? Perceives and interprets the internal and external environment, processes received information and plans a driving strategy, implements the previously planned strategy using the engine, steering and brakes. Our story is written step by step, as we work to put these goals of autonomous driving into practice.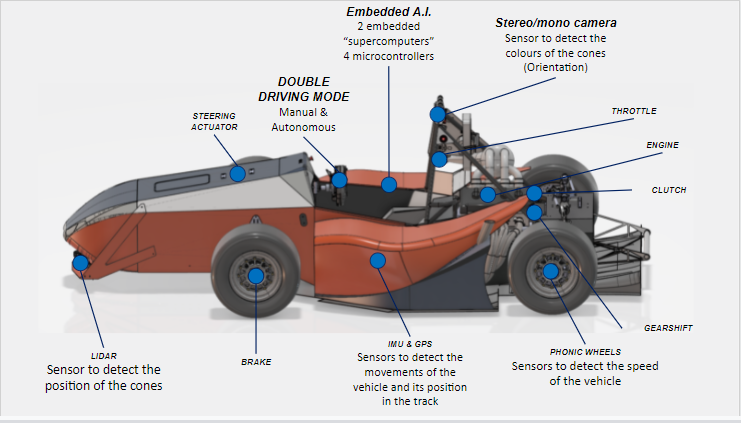 Our first prototype: DL21
CHASSIS: Carbon fiber monocoque
WEIGHT: 296 kg 
ENGINE: 600 cc, 4 cylinders in line, longitudinal, natural aspirated
POWER: 85 CV
WIRING: + 1,5 km of cables
AUTONOMOUS DRIVING: 5 actuation modules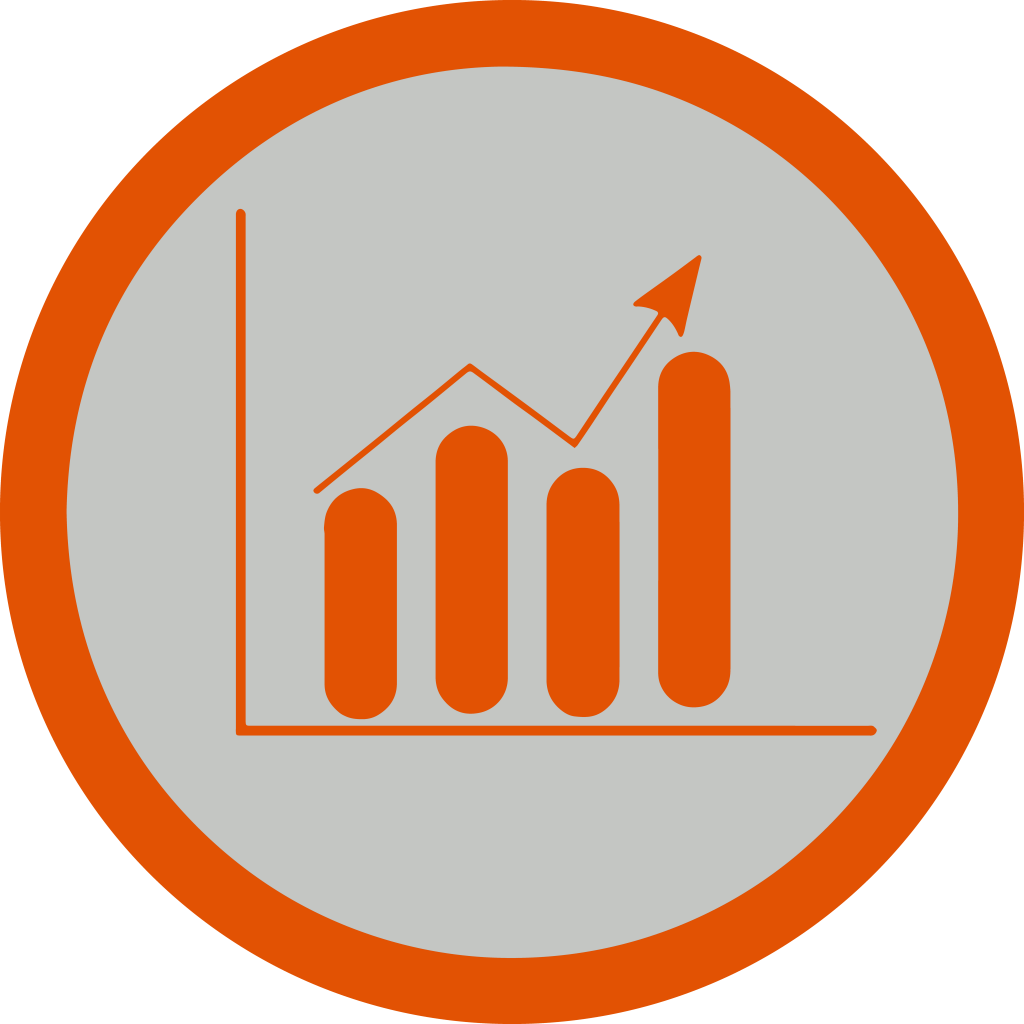 BUSINESS & MARKETING
It focuses on the relationship with sponsors and suppliers, public relations and the Team's image.
It is also responsible of the Business Plan, the focal point of the competitions that ultimately reflects the performance of the division.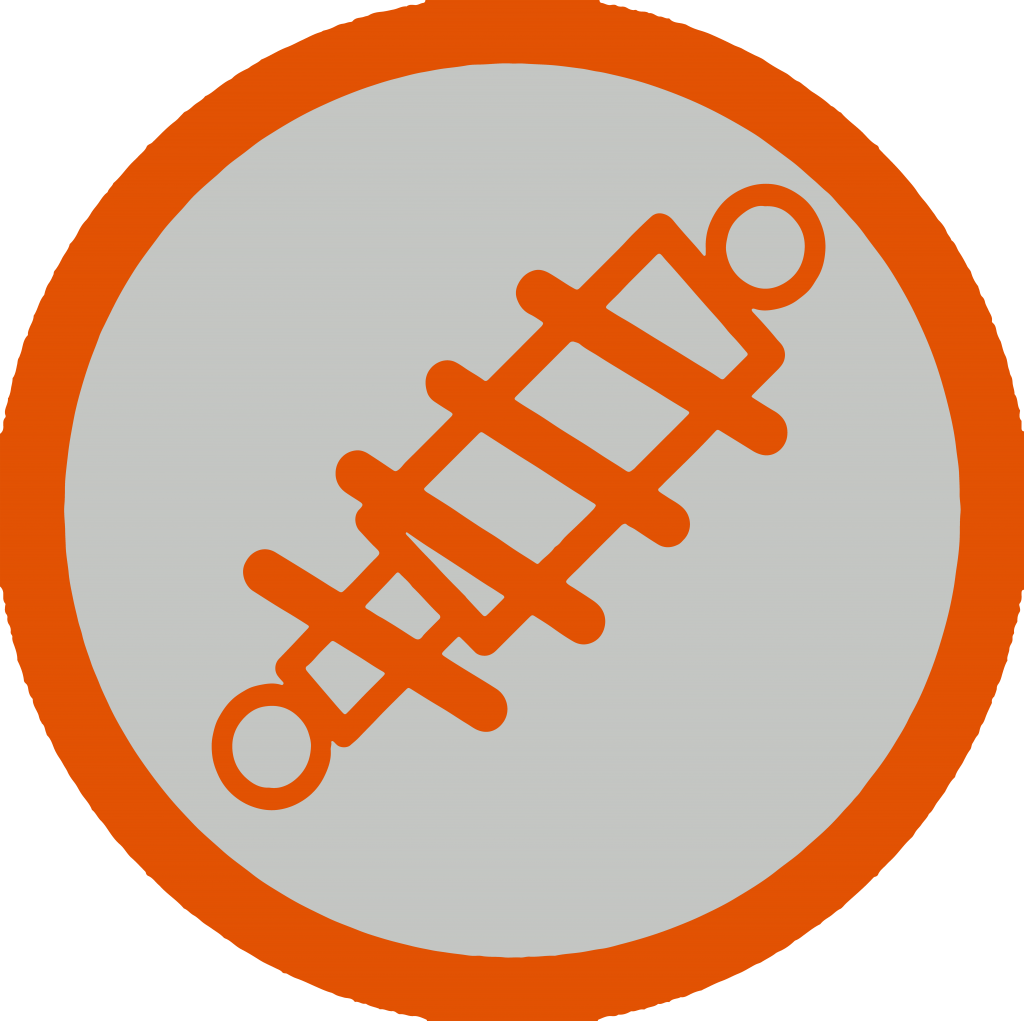 VEHICLE DYNAMICS
It aims at reaching the best performance in the lap time. They modify the behaviour of the vehicle by turning parameters on subsystems like suspension, steering, and brakes. The choices are made according to the drivers feedback and the virtual simulations.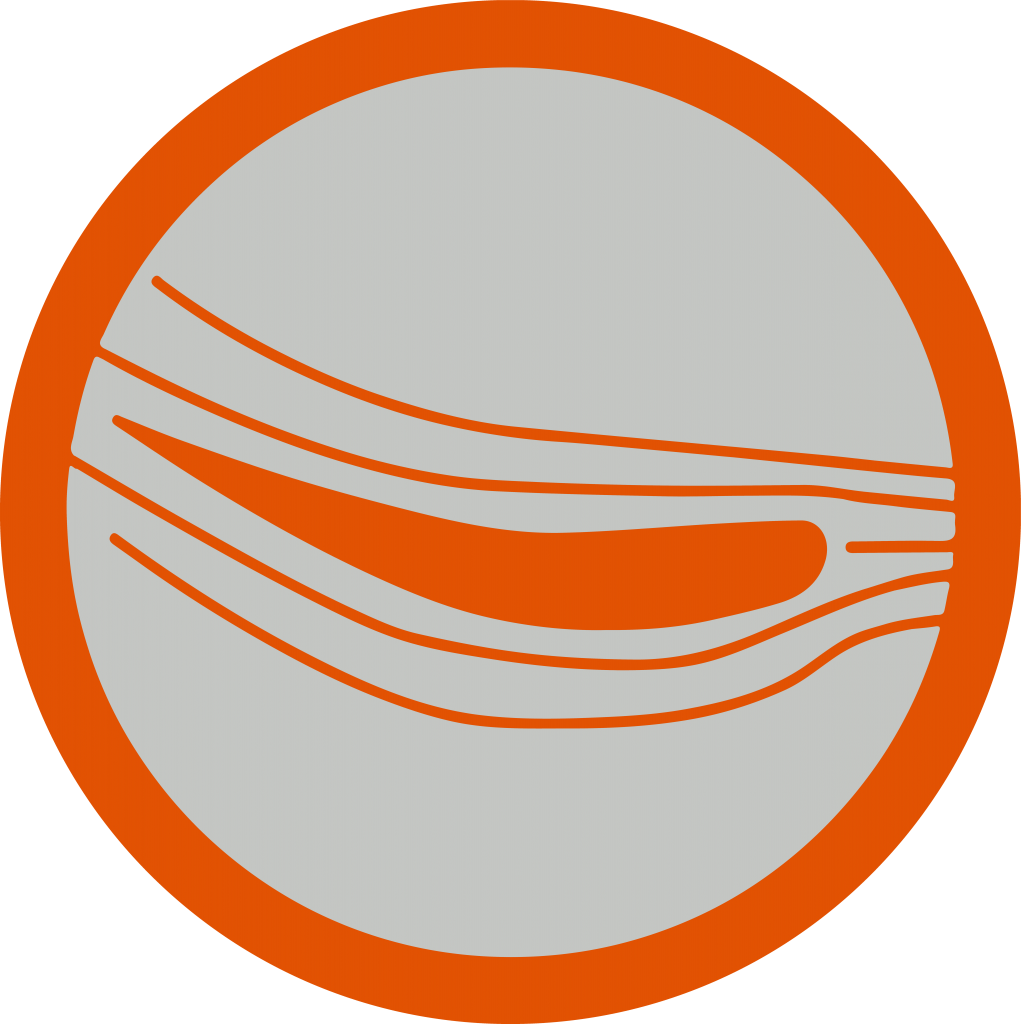 AERODYNAMICS
The Aerodynamics division works on the aerokit design aimed at translating the highest engine power onto the track by keeping the dynamics sharp and efficient . All the designs are created by our innovative engineers and assessed on track using CFD.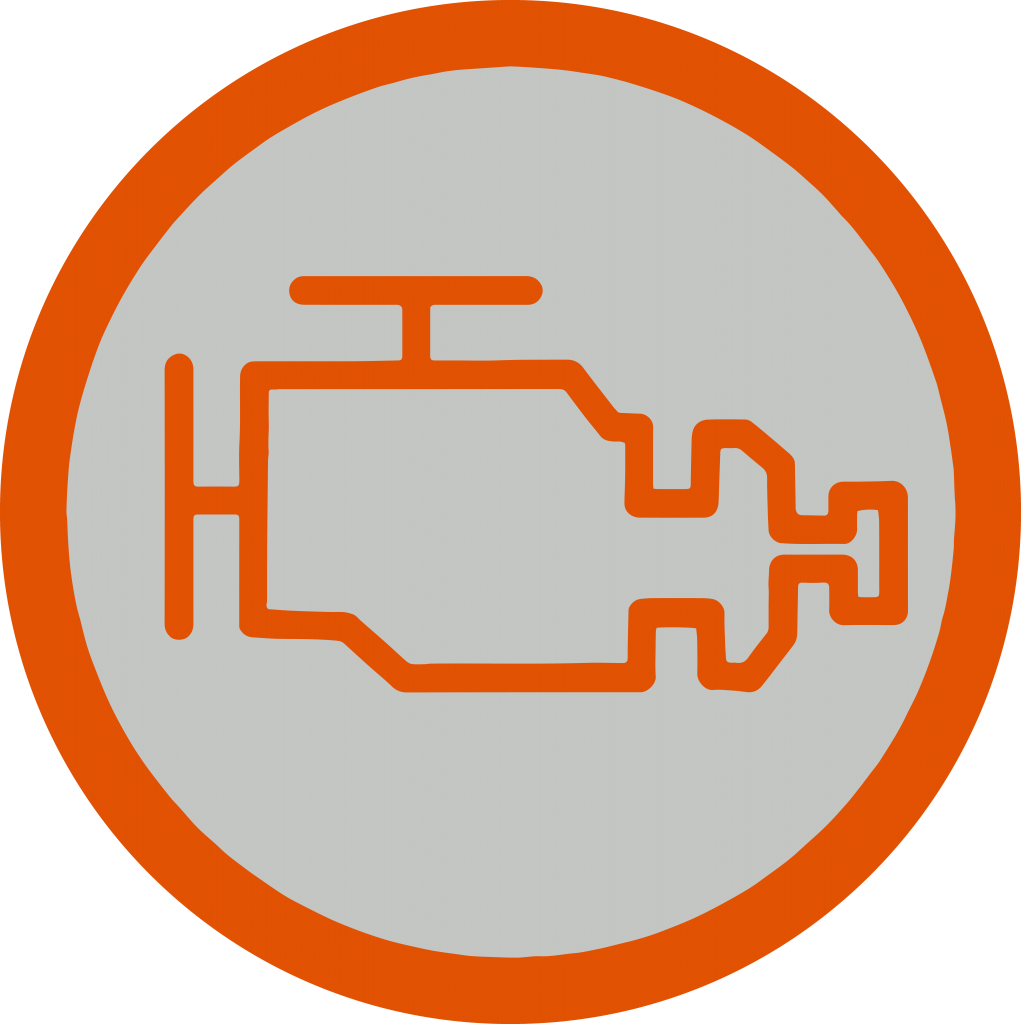 POWERTRAIN
Bosch ECU calibration, test bench set up, design and optimization of accessory components such as the tank, management and maintenance of the engine and transmission system. They work on the optimization and brake test and EBS, redesign optimization and test of the clutch, gearbox and steering, system integration with driving in dual mode.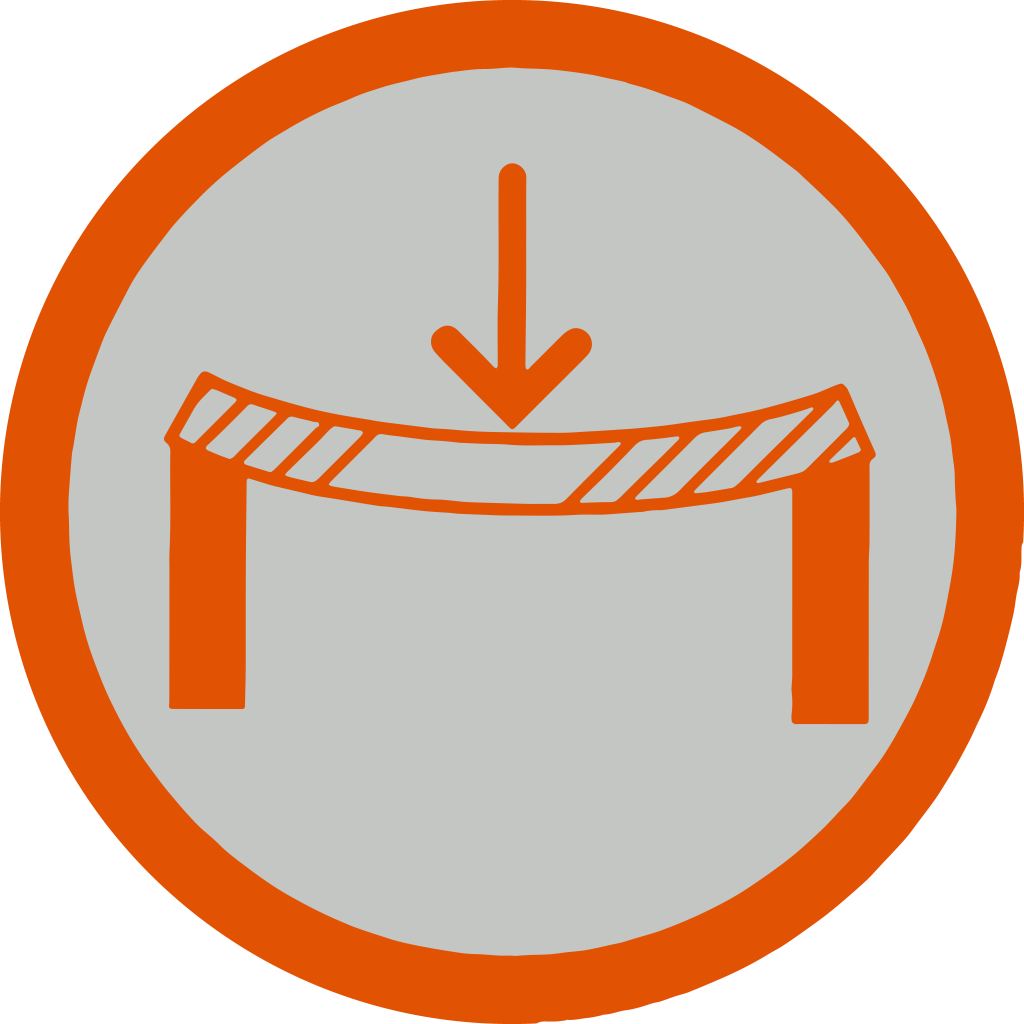 CHASSIS & STRUCTURE
The department designs the monocoque and all the structural elements of the car. It collaborates with all the divisions in order to optimise each component and to guarantee the maximum lightness, respecting at the same time the resistance and stiffness standards.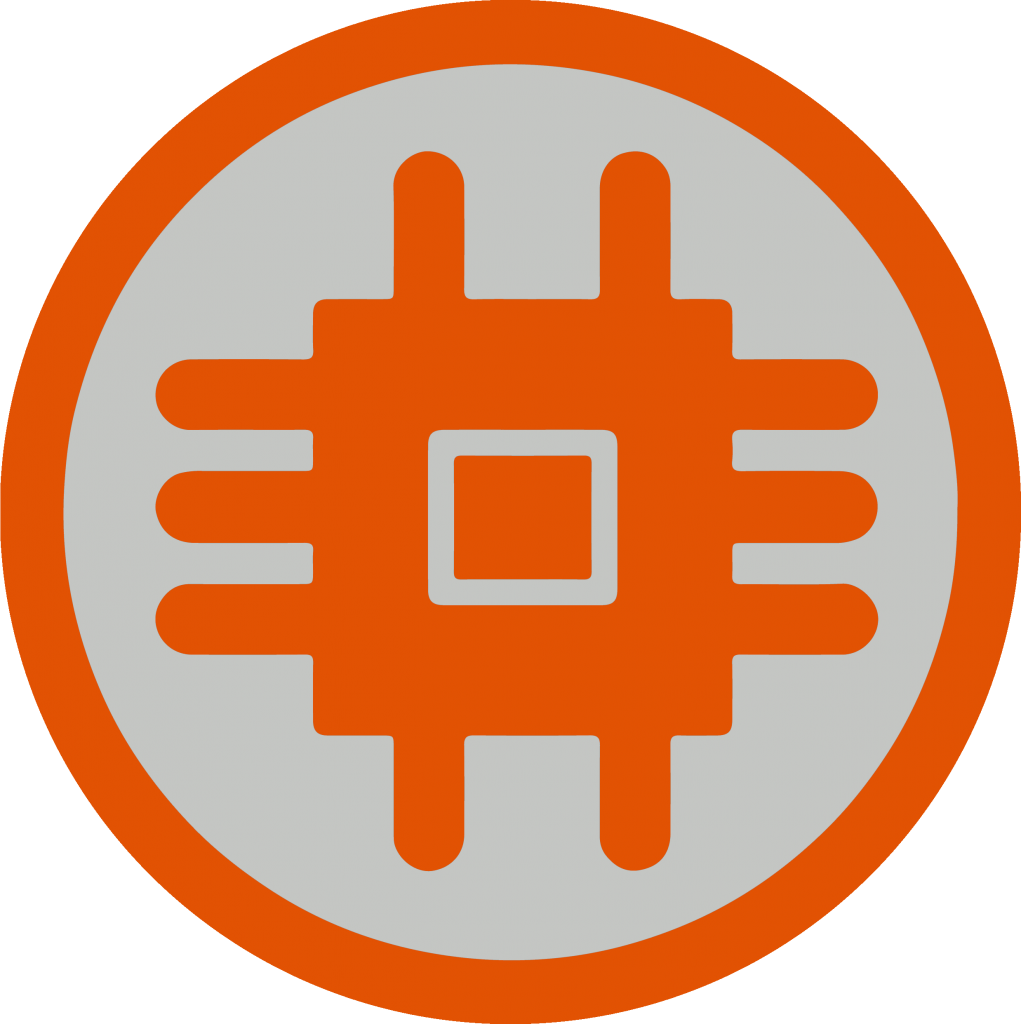 ELECTRONICS & CONTROL
The focus is on CAD design, choice of components, professional wiring, documentation and compliance with the regulation, make the circuits and boards waterproof in collaboration with the Vehicl division. Matlab and Simulink modeling, dynamic vehicle models in collaboration with Vehicle, signal noise management, models for the control of electric actuators. Work on STM32.
We achieved second place in Autonomous Design class, in the Formula SAE Italy Varano.
We achieved fourth place overall in Autonomous Driving class, in the Formula SAE Italy Varano.
We achieved victory in Autonomous Design and second place overall in the ADS class, in the Formula Student Imeche at Silverstone.
---